Red Tape Surprise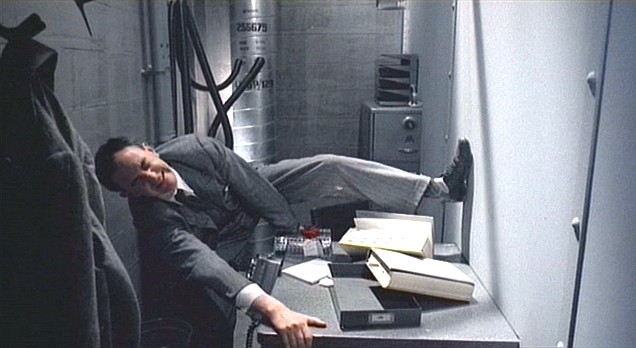 Photo from sciflicks.com
I needed to get a new social security card. That sadly meant that I needed to go to the Social Security Card Center. I discovered after several phone calls and trips to the official website that, while practically the rest of the country can just mail in their application or show up at their local office (mine is a mere 2 subway stops away), New Yorkers are required to go to a "Social Security Card Center". There's two of these in the city – one in Jamaica and one in Brooklyn.
Despite the fact that I live in Queens, the Brooklyn Card Center is considerably closer to me (and more accessible by subway). So I informed my employer that I might be late to work today (expecting the wait to be about 3 hours), filled out all paperwork ahead of time, brought a book, and headed down to Brooklyn. I imagined some sort of bureaucratic hell awaiting me with sour-faced employees, winding lines, and paper mounds like something out of the movie Brazil.
I happily found the building located very close to the subway entrance. After going through a metal detector, I went up to the appropriate floor with a sinking feeling. When I entered the room, I saw that it was huge and, miraculously, pretty empty. A kind man in a uniform gave me a receipt with a number and another smiling woman directed me to the line where only one person was waiting! In less than two minutes, it was my turn. I presented the documents and application to the Social Security worker. She printed out a proof for me to review and sign. I signed it and she said my new card would be mailed to me in two weeks. Bam. Done.
I don't know if the fact that it was early (just before 9) helped or if I was just really lucky, but I was pleasantly surprised by this unexpected government efficiency.